I am proud to announce that after three years of people promising hardware and people saying we were gonna get it, the building now has a PBX key system roughed in.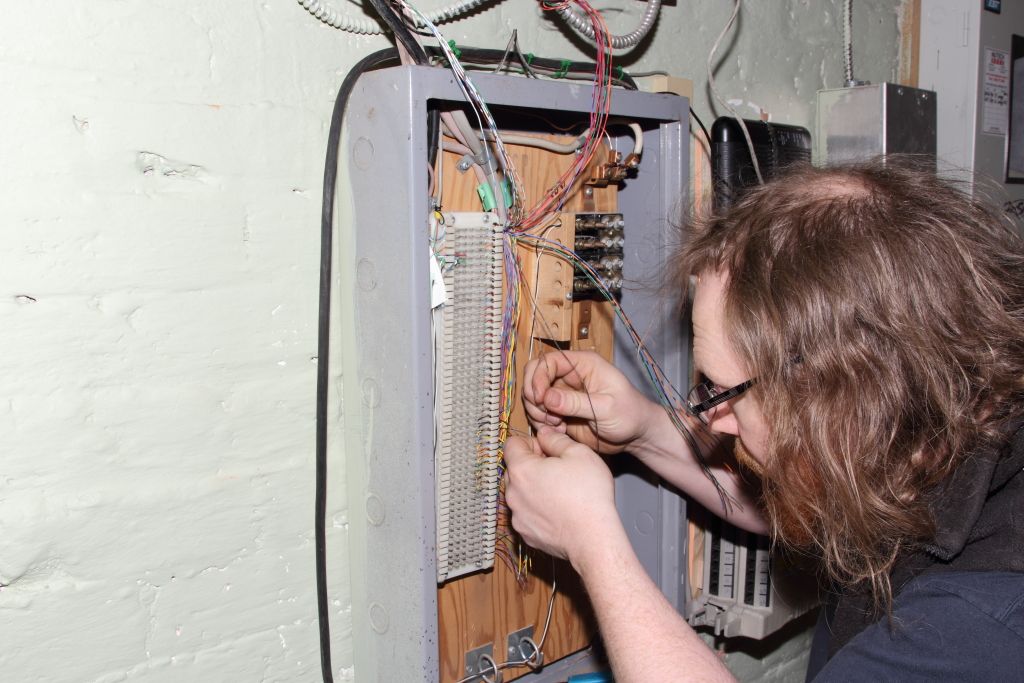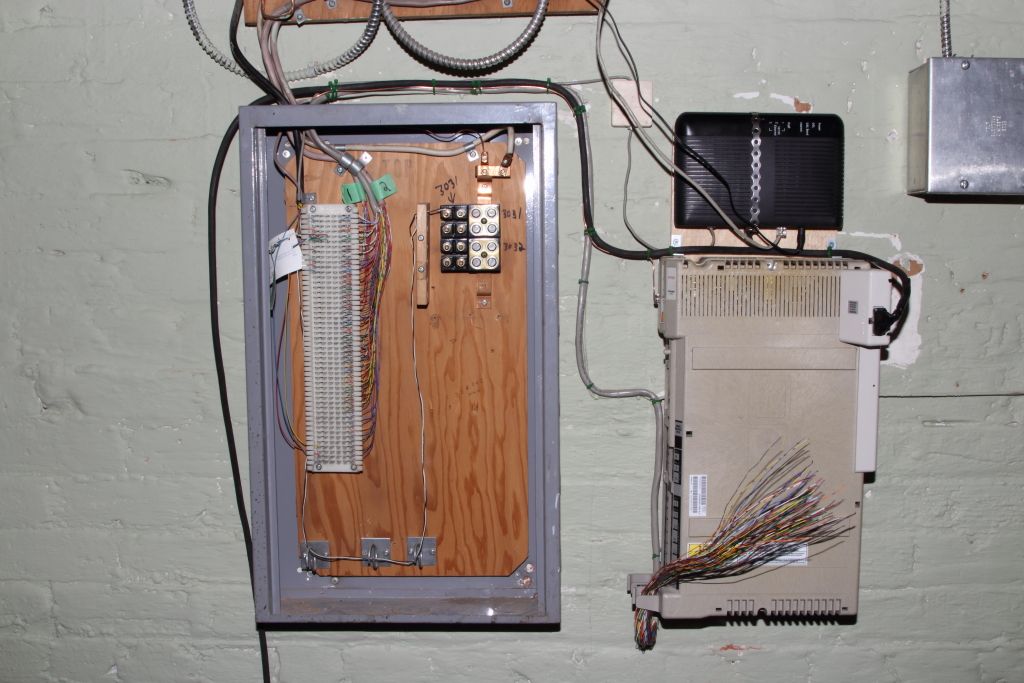 ...okay, well there's still a bit left to do (I forgot to bring my RJ45 crimps and I can't find the single mounts for my BIX blocks) but hey look! Progress! This system is the Avaya Partner ACS 3. Documentation, additional specs, programming software and information on additional components can still be downloaded from Avaya -
https://support.avaya.com/products/P...s-system/3.0.x
, or from me as I downloaded a copy of the material currently available online. This unit supports up to six incoming telephone lines (copper or VoIP), 12 internal extensions suitable for telephones and doorphones, hold music, extension-to-extension calling and paging. This unit also includes addons for remote system configuration and basic voice processing. For hacking purposes the system also supports modem and fax calls incoming, outoging and from extension to extension.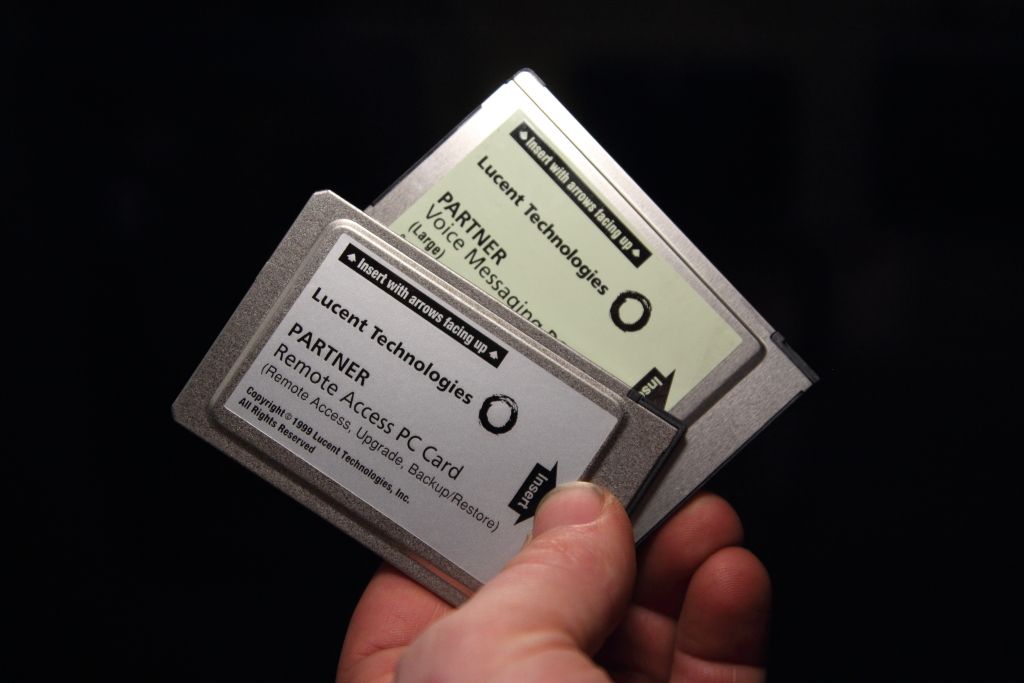 Why do we need it?
Well even if we decide not to use the system to its full extent the key and critical thing is this unit supports both doorphones AND the ability to unlock doors from an extension. There have been demands for this for as long as I've been a member here. Nobody else stepped forward so here's what we got.
Do we need anything special?
No and yes. The system can use Avaya digital telephones, analog touch tone telephones AND analog rotary phones without any adapters. Doorphone/lock control requires use of external modules such as the Avaya Door Entry/Paging controller or the Avaya Contact Closure Adjunct.
Is this system compatible with the VoIP line offered by iTel Networks to the space?
Yes! This PBX plugs directly into iTel's supplied line adapter.
What wiring needs to be done to add a phone?
The wiring to the first and second floor is complete and uses the building's old 1A2 trunk cabling. BIX block terminations (or equivalent if I can't find my mounting brackets) will allow us to punch in regular cat5 cable and run RJ11 jacks wherever we want. Currently the original wiring allows us to run 10 pairs of wire to each floor. (in theory, 10 analog extensions, or 5 digital extensions maximum)
What else have you changed about the phone system already in the building?
Previous tenants installed lines to various locations on the first floor as well as standalone ringers, power supplies and an RJ21 breakout box These were either no longer connected or in one case was running off the incoming ADSL line, causing interference. Once all the existing cabling was located and verified to be no longer in use it was disconnected and removed. The phone system still keeps available a small 30V AC power supply for any older phones we may wish in future to add. Our ADSL modem which supplies the space with Internet was relocated and given a new and much more reliable termination. Components pulled out are available in the Hack Room.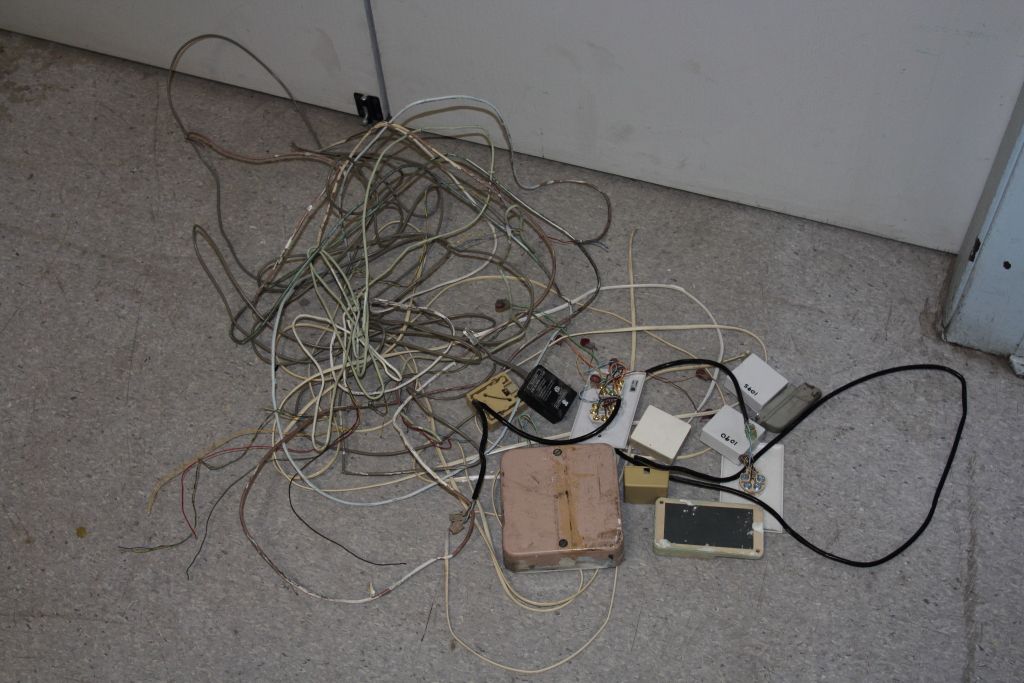 Cool! Can I see the system?
Building policy has changed since the beginning of the month. The PBX and master punch block are now locked in the basement. Access permission can be only permitted by administration.