It begins to show signs of life....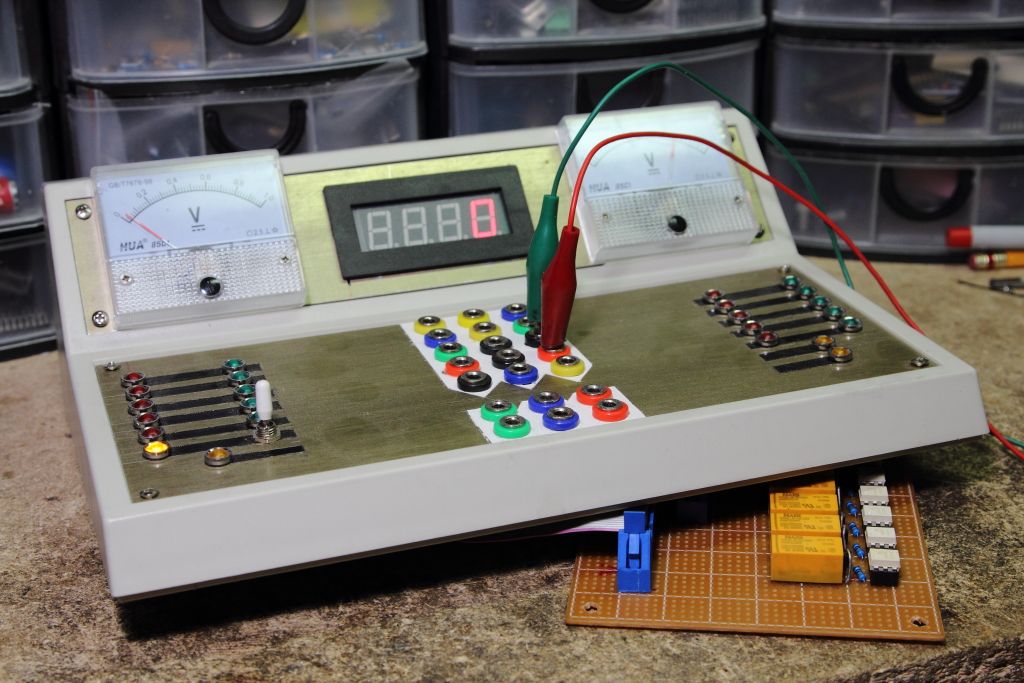 Tonight was wiring together the "A-Bus" which is mainly signal inputs, plus meter connections. All wiring is point-to-point soldering.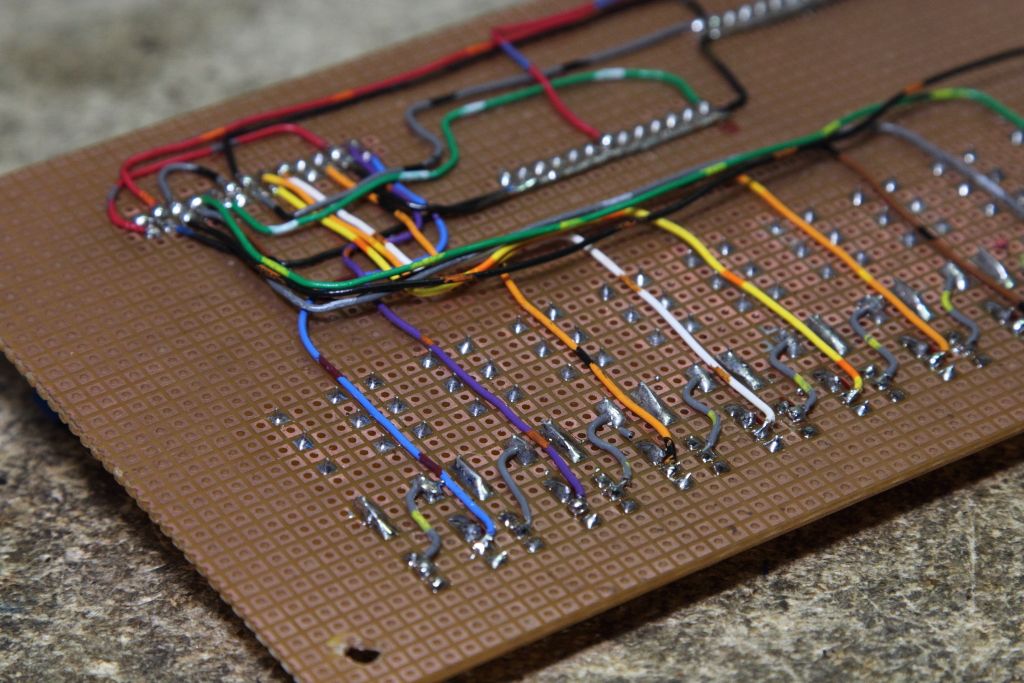 B-Bus and C-bus are mainly the lamp outputs, arranged so that positive voltages are only on even pins while the negative (or ground) are odd pins and thus you basically solder together one row of pins and bam, grounds are done.